Effects of Concentration and Temperature on the Viscosity of Gel-Pac
PROJECT OBJECTIVE
To determine the effects of concentration and temperature on the viscosity of Gel-Pac®.
COMMERCIAL SUMMARY
Animal Science Products' Gel-Pac® is the dominant gel delivery system for poultry hatcheries to apply edible vaccines, probiotics, and supportive additives. Rapid world-wide adoption by hatcheries also means Gel-Pac® must function properly in a variety of existing or locally manufactured spray equipment types, in different hatchery tap water temperatures, and with varying additive concentrations. To support hatcheries making sound decisions in preparing gels with optimum viscosity, researchers documented a range of viscosities at different water temperatures and Gel-Pac® concentrations.
EXPERIMENTAL PROCEDURE AND OBSERVATIONS
Three concentrations of Gel-Pac® in water were tested: 12.5 g/L, 25 g/L, and 37.5 g/L. These three concentrations were also added to three temperatures of water: 10°C, 24°C, and 38°C.
Materials
Lightning Mixer
600mL beakers
Water bath
Brookfield RV Viscometer
Gel-Pac®
DI water
Procedure
Heat or cool water to desired temperature using a hot/ cold water bath.
Start mixing with enough shear to maintain a vortex.
Start timer for at least one minute, and continuously mix while adding Gel-Pac®

powder over the timespan.

Allow at least 5 minutes for entrained air to resolve from the gel.
Test dynamic viscosity using a Brookfield falling ball viscometer.
CONCLUSIONS
The data collected for each viscosity measurement is listed in Table 1. More easily visualized in Figure 1, the viscosity of the Gel-Pac® solution decreases as the temperature of the water it was added to increases. This is evident across the usage levels, but is a more drastic effect the higher the concentration of the solution.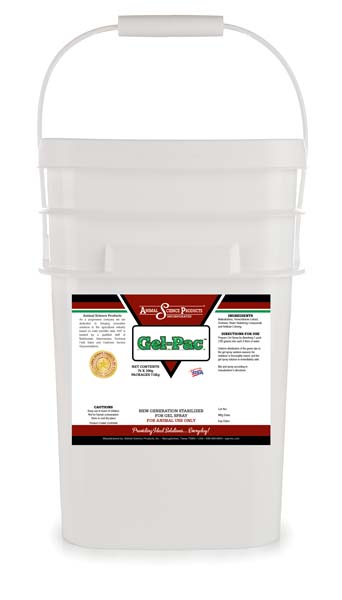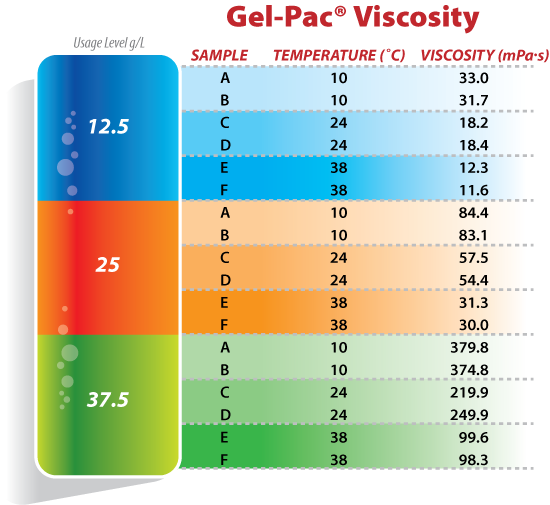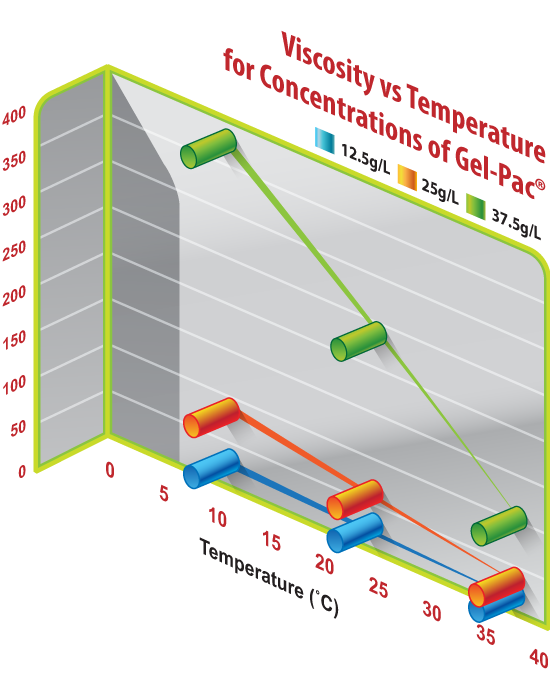 Additional information and related articles on Gel-Pac®