We will be attending World Pork Expo!
You can find information on Halt as well as Oinkment at the MWI and AHI booths.

Introduces A Natural Solution Designed to Prevent and Treat Coccidiosis in Pigs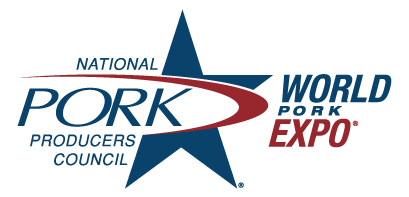 HALT content starts at 41:52 of the Video
Join us for the fast-paced New Product Tour showcase where each of our New Product Tour contestants share a two-minute pitch on the specifics of their product followed by a three-minute Q&A session. This is always a fun and information session. PLUS, you can cast your vote for your favorite new product.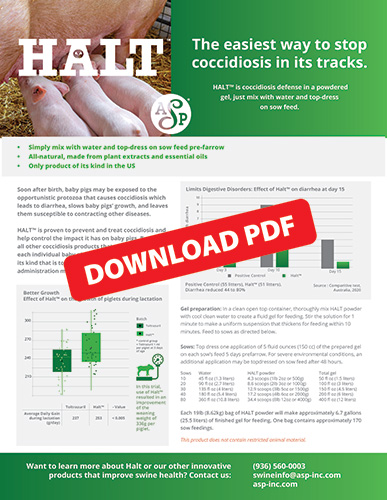 HALT
HALT™ is proven to prevent and treat coccidiosis and help control the impact it has on baby pigs. But unlike all other coccidiosis products that require delivery to each individual baby pig, HALT™ is the only product of its kind that is top-dressed on the sow's feed, making administration much more simple and time efficient.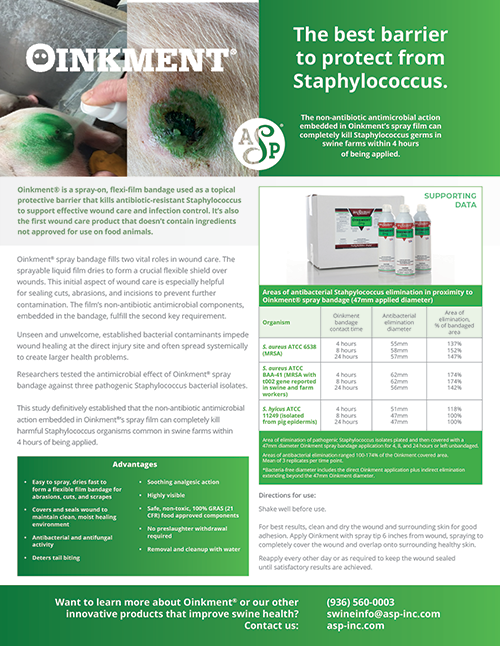 Oinkment® spray-on flexi-film bandage kills antibiotic-resistant Staphylococcus to support effective wound care and infection control
Oinkment® spray bandage fills two vital roles in wound care. The sprayable liquid film dries to form a crucial flexible shield over wounds. This initial aspect of wound care is especially helpful for sealing cuts, abrasions, and incisions to prevent further contamination. The film's non-antibiotic antimicrobial components, embedded in the bandage, fulfill the second key requirement. READ FULL ARTICLE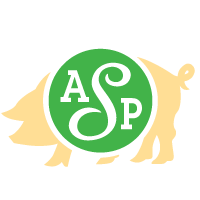 Gel
Applications
Gel-delivered vaccines and probiotics for poultry and swine. Gel-Pac and Underline are specially designed to prolong the viability and improve the effectiveness of reconstituted and diluted vaccines and probiotics in a gel that is convenient to prepare and easy for birds and pigs to consume.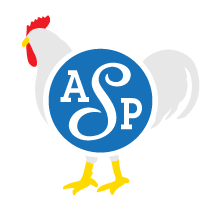 Vaccine
Stabilization
The stabilizers in this class of products (Vac-Pac,Vac-Pac Plus, Spray-Vac, Spray-Vac Spectrum, and Opti-Vac) has been formulated to counter-act the three most destructive agents commonly associated with both traditional and effervescent processes.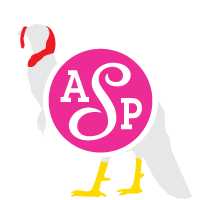 Non-
Antibiotic
Intervention
For devastating respiratory infection within your hog and poultry houses. Animal Science Products offers a wide range of products to address your every day challenges.
Enables Hatchery Vaccination with IB and Coccidiosis in Combination
Some things are just better together…nuts and bolts, socks and shoes, pen and paper…all better when combined.  But until recently, combining poultry coccidiosis vaccines with other live biologicals was not a good idea. But that has changed.  What kept us from conveniently delivering cocci vaccine with other biologicals like bronchitis (IB) or Newcastle (ND) vaccines in the same spray solution? The answer is oxidation.  It's not that the vaccine organisms themselves aren't compatible; all three of these vaccines function great when consumed orally.  The problem is that some of the additives vaccine manufacturers put in cocci vaccines will threaten others unless they are properly stabilized. ASP has developed an ideal solution.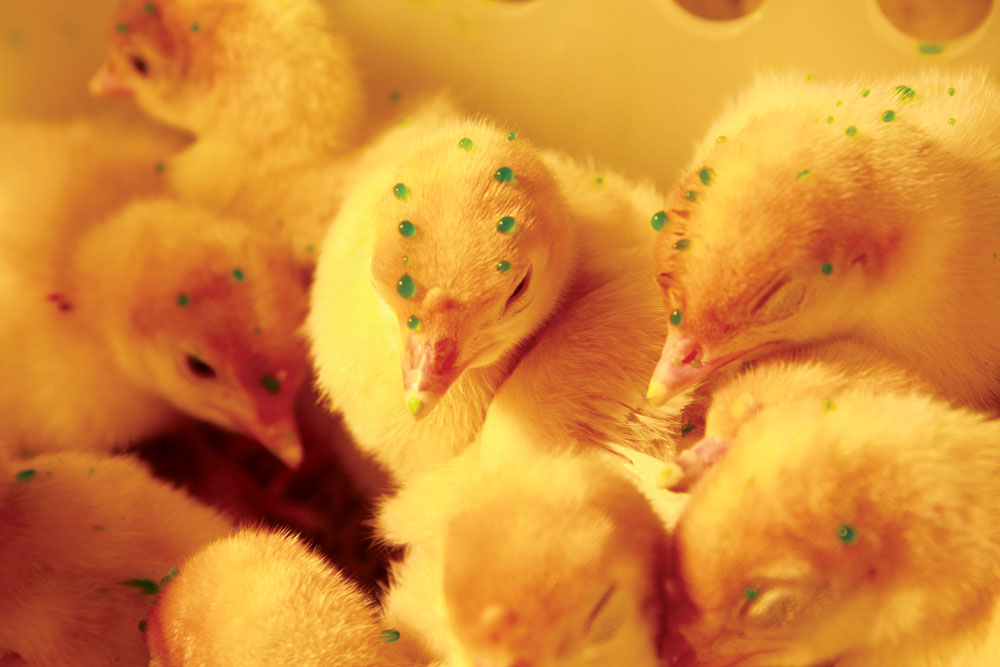 Delivering Optimal Suspension
Gel-Pac, from its initial adoption in the poultry industry, has been most commonly used to deliver orally active probiotic bacteria to young birds in commercial hatcheries.  Easy to prepare, adaptable to existing equipment, and voraciously eaten by hatchlings, the gel spray is popularly applied to birds as early as day-of-hatch to get the most rapid gut colonization possible on this side of the egg. Download the PDF
Gel delivered vaccines, probiotics, and nutritional ingredients for poultry
Gel-Pac is a novel product delivery solution for newly hatched chicks and poults.  Gel-Pac meets the needs of poultry hatcheries to introduce vaccines and nutritional products in a convenient and highly effective manner within hours of hatching.  Due to application difficulties, this has not been done routinely until now.  First developed as a delivery vehicle for probiotics, Gel-Pac can be used to deliver coccidiosis vaccines, prebiotics, phytochemicals, immune modulators, and the list goes on.  Gel-Pac also aids in chick hydration, a vital benefit when preparing the birds for transport.
Spray-Vac Stabilizes frozen poultry mycoplasma
They are surprisingly harmful, considering they cannot live outside the host for more than a few days1. They are the Mycoplasma species, some of the most commercially relevant disease-causing bacteria for poultry producers. M. gallisepticum (MG) and M. synoviae (MS) owe their unique nature to a couple of key factors. First, they spread easily, being the smallest bacterial pathogens known for poultry. Second, they are extraordinarily fragile due to a specialized characteristic…they do not have a cell wall, only a cell membrane. By themselves, Mycoplasma can hide reclusively in poultry respiratory tissues, harbored for life, and producing no noticeable symptoms. However they can, without warning and often when animals are stressed, blow up into acute, well-recognized diseases such as Chronic Respiratory Disease (in the case of MG) and Infectious Synovitis (in the case of MS)2. These diseases are complex because they result from interactions between the Mycoplasma and other respiratory infections such as Newcastle Disease Virus, Infectious Bronchitis Virus, and Avian Influenza.
Vac-Pac Improves the Stability of Argus® SC/ST Salmonella Vaccine
Merck's Argus® SC/ST is a prominent vaccine manufactured to prevent
the pneumonia, diarrhea, septicemia and mortality in swine caused by Salmonella cholerasuis. It also controls another salmonella species, S. typhimurium, which is one of the common causes of food poisoning in people.
Controlling these infectious bacteria improves swine production efficiency and can reduce the risk of human illness. Salmonella vaccines can provide effective control of salmonella when administered properly. Unlike antibiotics, the avirulent live vaccine fights salmonella by activating the pig's immune system, allowing the pig to recognize and defeat the more virulent organisms it encounters in its environment. To generate this memory and immunity, the vaccine must be alive when the pig receives it. Argus was developed exclusively for oral dosing through the drinking water delivery system. One of the product's precautions is to avoid antibiotic use 3 days before or after vaccination, because the antibiotics could kill the vaccine and make it ineffective.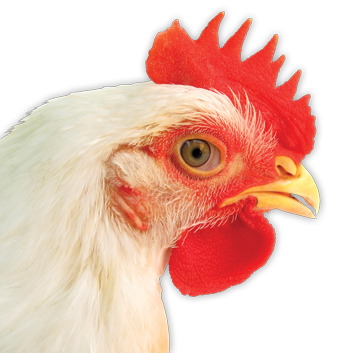 A Whole New Spectrum for Vaccination Success
The forest is murky as you quietly stalk your prey through the understory. Here, deep beneath the jungle canopy, dim morning and evening light gives you the edge. Why? Because your eyes are bigger than your brain and your food sources shine out to you in colors and intensities others can't see. To you, as a jungle fowl, good vision is survival and you'll pass this valuable trait on to your domestic poultry descendants.
How would it feel if we, as humans, sported eyes as big as saucers and each weighing two pounds? Clearly your vision would be as important to your success as it is to the avian world. Now add the fact that, in addition to your eyes being huge, they had more types of color-receiving cone cells compounded with extra kinds of light-filtering oil droplets; all working to help you see a broader range of colors, and see them more brightly. There's no doubt that poultry, having these adaptations and more, are built to see and react differently than the rest of us.
Non-Antibiotic Intervention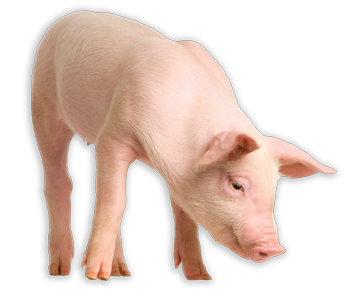 MucuSol & Uni-Sol TAG TEAM FOR RESPIRATORY RELIEF
You've noticed the sunshine drifting south. Now you're trading daylight for dark as your days grow shorter and nights grow longer. Listen close and you'll soon hear the telltale sound of migrating geese, their honks filling the airways and ringing in a cooler season. It's a season that also brings vocal sounds from different airways, and if you're on the farm you won't have any trouble hearing it. Pigs coughing or thumping and poultry snicking and raling alerts you to a more threatening season- here it comes- flu season.
Cool nights, temperature swings and reduced ventilation conspire against you, setting the stage for respiratory troubles. Breathe easier though, there's a pair of products bringing pigs and poultry respiratory relief. Respiratory distress is a combination of airway inflammation and congestion caused by a multitude of infectious agents and irritants shown in the nearby table. Regardless of the infectious agent, the root causes of respiratory problems are airway inflammation and congestion. When you control inflammation and congestion, you've controlled the problem.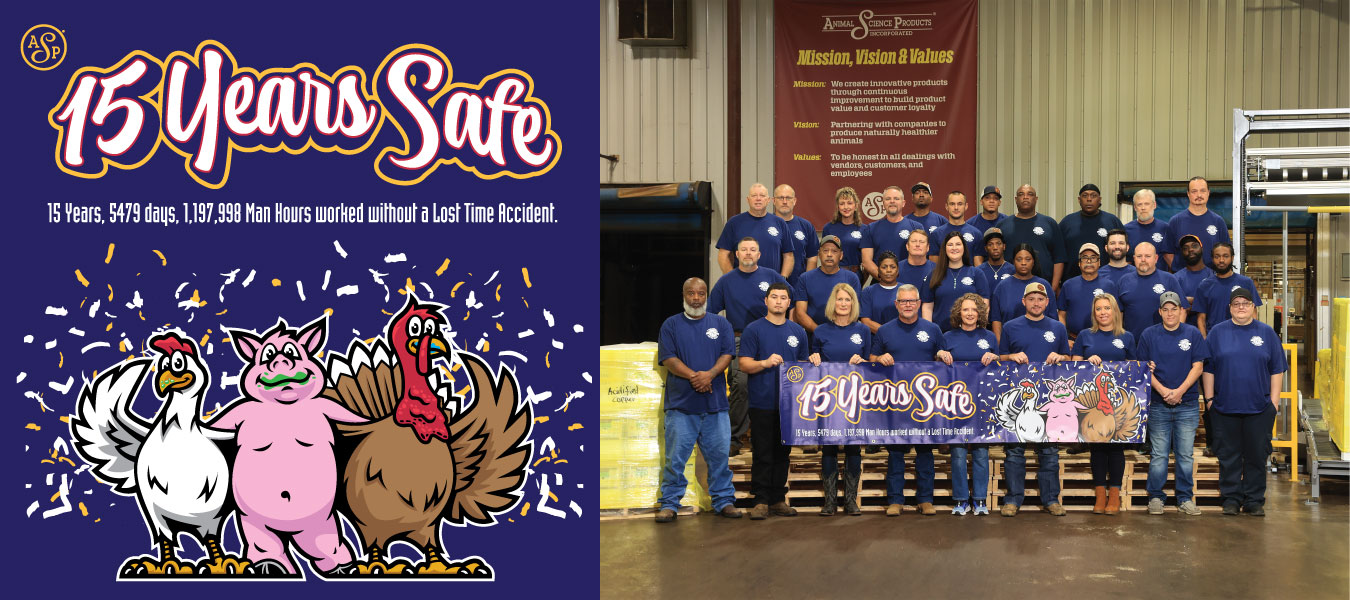 Check our video out on 
Gel-Pac application.
A customers Video advert for their local market.
Browse Our Additional Product Videos
Mark Phillips, a man of dedication and absolute integrity... Mark Phillips began his career with ASP on March 4, 1991, working in the warehouse and loading dock areas. He was later moved to our Customer Service department where he spent approximately 8 years,...
read more
Safe Feed, Safe Food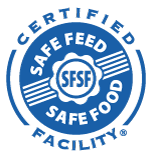 Animal Science Products, Inc., of Nacogdoches, TX, is proud to announce their recent Certification in the Safe Feed/Safe Food program of the American Feed Industries Association (AFIA). The Safe Feed/Safe Food Certification Program is a voluntary, third-party-certified initiative designed for feed mills and feed and ingredient-related facilities in the United States and Canada. The program establishes comprehensive standards of excellence that go beyond existing regulations to show leadership and maximize food and feed safety. DOWNLOAD PRESS RELEASE
Old Stone Fort Water-Soluble Poultry Products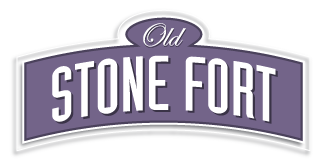 Designed for all poultry species, the OSF line of products is ideal to meet the needs of the backyard poultry producers. OSF products supply supplemental nutrition often lacking in backyard production. OSF solutions include products to maintain: Optimal bird healthProper digestionHealthy gut functionEggshell qualityProper hydration
Elite Essentials is a balanced blend of natural ingredients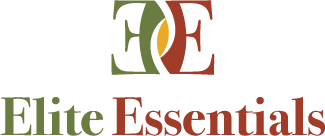 A new species-specific product line from Animal Science Products has been introduced to meet the needs of today's health-conscious consumer. The face of animal agriculture is always changing; how we meet these changes will determine our joint success.
We are more than just great products – we're a family-owned company devoted to serving our customers.
Animal Science Products has been proudly serving its customers in the feed additives and animal health industries for over 30 years. From the small northeast Texas town of Nacogdoches, ASP has delivered the highest quality products and professional service to feed manufacturers and livestock producers around the globe. We do so through a company-wide dedication to our processes, quality-assurance, innovation and customer attentiveness. We invite you to take time to learn more about our history, our mission as a company, and our team. It is the combination of all of these elements that have made us an industry leader and trusted supplier of animal nutrition products.
Mailing Address:
Animal Science Products, Inc
PO Drawer 631408
Nacogdoches, TX 75963 - 1408
Physical Address:
3418 Rayburn Drive
Nacogdoches, Texas 75961
Phone & Fax
800.657.2324
936.560.0003
936.560.0157