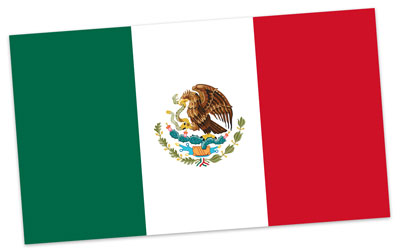 Animal Science Products, Inc., (ASP) of Nacogdoches, Texas, has recently partnered with Impulsora Avipecuaria of Monterrey, Mexico.  Jaime Berlanga Gomez and his team will provide the Mexican poultry and swine industry with ASP's superior and industry-leading vaccine stabilizer products.
The product range will consist of several unique water pH stabilizers and vaccine protection products.  Additionally, liquid anti-inflammatory products, expectorants, and the newest members to the ASP product line, Gel-Pac, gel delivery system for poultry and Underline, gel delivery system for swine.  Both gel systems allow the producer to apply vaccines, probiotics, or nutritionals to the respective species.
Culley Wilson, Director of Sales for ASP, commented, "Jaime Berlanga Gomez and the Impulsora Avipecuaria team have won multiple business awards from their community, their vendors, and most importantly, their customers.  These awards speak volumes about their work ethic, integrity, and the service they provide.  These values align perfectly with the goals of ASP.  We look forward to a long and fruitful relationship with their company and customers."
Impulsora Avipecuaria was founded in 1992 by Jaime Berlanga Gomez.
Animal Science Products, Inc. is a family owned and operated business that was founded in 1985 to service all facets of the feed and food animal production industry.  The firm is a leading specialty package goods manufacturer.  Today, ASP is a global leader in vaccine stabilization, offering products for water, spray, gel, and ocular delivery.  The company currently has sales in twenty-five states and thirty countries.