8 Safe Years for Animal Science Products
November 26, 2015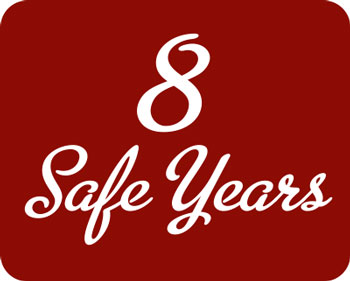 Animal Science Products, Inc., (ASP) of Nacogdoches announced that their workforce has completed eight years of operations without incurring a lost workday injury. It is difficult to put this sort of accomplishment into perspective.  Nationally, our industry averages three lost workday injuries per year, so reducing potential serious injuries by twenty-four people during this time is indeed something of which we are proud!
Our employees have a history of safe performance, including a period from July, 1997 to July, 2000 of over 1100 Safe Days. We are all aware of the effort required by employees to build a safety culture. We live it every day!
The company celebration included a luncheon served to the employees, after which a commemorative Eight Year Safety plaque was presented. Mayor Roger van Horn attended, along with many guests who have had a long-time relationship with ASP, and guests representing our partner companies.
Animal Science Products, Inc. is a family owned and operated business that was founded in 1985 to service all facets of the feed and food animal production industry.  The firm is a leading specialty package goods manufacturer.  Today, ASP is a global leader in vaccine stabilization, offering products for water, spray, gel, and ocular delivery.  The company currently has sales in twenty-five states and thirty countries.  Please visit our website at www.asp-inc.com for more information.